Office Health Tips
Blog 2018-01-26 11:26:26 aogrand 1541
The office is in addition to the home, workplace people stay for the longest places, office if there is air pollution, will be a long time the infringer's physical and mental health, the passage of time will appear a series of so-called "syndrome. Especially in summer, the temperature is high, the air conditioning is open, the doors and Windows are closed, which can cause environmental problems such as indoor air quality pollution. So office workers should learn to protect themselves and form good working habits. As one of the most high quality
air fresheners suppliers ,
here are ten good habits to prolong your life.
1. Use the mouse pillow mat: massage the wrist
Often working on a computer, it is easy to get "mouse hand". The key to preventing "mouse hand" is to avoid the long time of the upper extremity to be in fixed, mechanical and frequent activities, such as always holding the mouse and so on.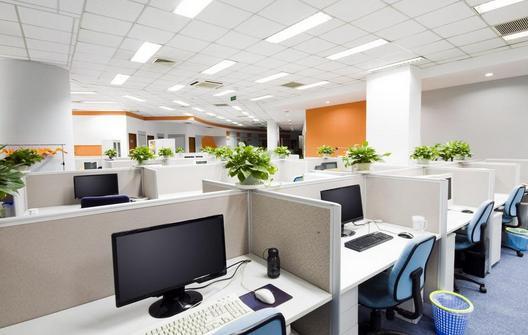 So, every hour of work should get up and move your body, make some clenching, pinch, and so on. Can also give your look with a mouse pad, mouse pad can be ShiShouWan with the palm of your hand flat, there are some small mouse pads and wrist contact place plastic floating point, can rise to massage the wrist, the effect of activating blood, remove pain and numbness.
2. Sit properly
If you don't sit properly, the muscles of all parts of your body are tired, so the best way to sit is to lift your head and keep your head and body in a straight line. If the head is stretched too forward, the muscles in the neck and upper back are tense and prone to fatigue. The best solution is to change your posture frequently and take breaks every once in a while, even if you just get up and get a glass of water and move on to the bathroom.
3. The office opens the window
Working in closed office buildings is particularly prone to headaches because of the lack of fresh air in densely packed buildings; In addition, some pollutants in the surrounding environment, such as used chemicals and air freshener residues, may remain in the building, endangering human health. So you can use an electronic air freshener to help clean up your indoor air, or you can use the easiest way to open the window to keep fresh air in your office.
4. The place often overlooks a distance
Professional women often get sore eyes because they are busy with work and are buried in piles of paperwork. This is due to the fact that the eye is focused on something for too long, and the internal and surrounding muscles of the eye are causing it. In general, take five minutes of rest after an hour or two of work, preferably looking out of the distance or closing your eyes for five minutes.
5. A green plant is placed to alleviate visual fatigue
To solve the eye strain, first, of course, you can't spend long hours on the computer. So, look at the computer for a while should consciously stood up and walk around, or look at the office put potted flowers, such as aloe vera, bracket plans, mother-in-law, leaf, bamboo of curvature of the is a natural scavenger, can remove harmful substances in the air. In addition, cactus (ball) can resist radiation. If you place a bowl or two of cactus on your computer, it can both relieve the apparent fatigue and prevent radiation.
AOGRAND GROUP INC.
AOGRAND INTERNATIONAL CORP.
Address:

Park,Gaochun,Nanjing, 211302, P.R.C.

205 Shuanggao Rd., Qiqiao Ind.
AoGrand QR Code:

Telephone: +8625.5785.0785

Facsimile: +8625.5785.026
If you did not receive our reply within 24hrs, please send to our alternative email: [email protected], or call +86-181.5100.0009 directly.
We will never, ever spam you – nor sell, trade, or transfer your email to anyone else.