A Few Clever Ways to Purify the Indoor Air
Blog 2018-01-12 11:23:07 aogrand 810
It is a worrying fact that some of the indoor pollutants may be 2-10 times as high as outdoor. Mites, mold, germs and other allergens, will become indoor air pollution murderers, how to purify the indoor air? Mites, molds, and pollen are the main culprits for indoor air pollution, which can even be 10 times worse than outdoor air pollution. Build a healthy family indoor environment, every space is not necessarily let spotlessly clean, there are some simple strategy methods can protect you and your family from bacteria and toxins, teach you a few ingenious reduce indoor pollution.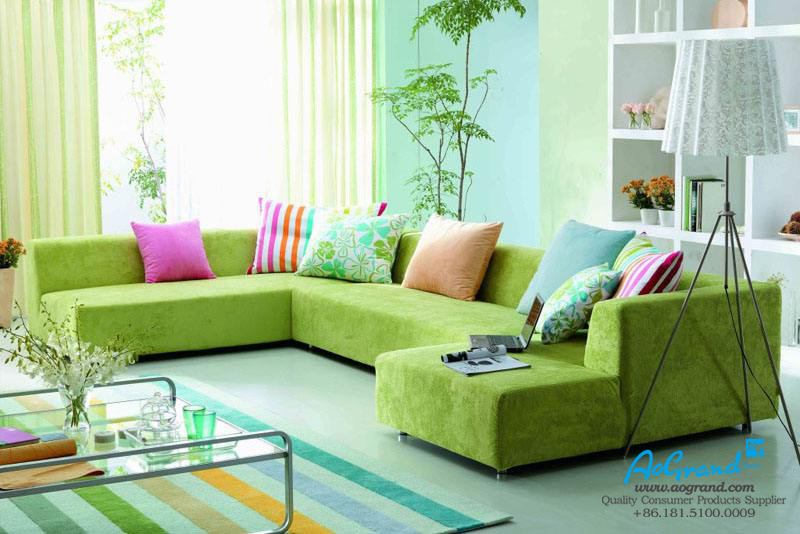 Wash the sheets every week
: this is the most effective way to remove mites and microbes from the bed, which can greatly improve the air quality in the bedroom.
Shower curtains every month:
the shower curtain is also the breeding ground of mold, suggest to clean or change every month. The bathroom should be ventilated regularly to keep the ground dry and prevent mold breeding.
Put your shoes at the door:
leaving your shoes outside not only keeps the floor clean but also reduces indoor air pollution.
Air conditioning dehumidification:
rainy day can use air conditioning to discharge indoor moisture, filter bacterium, but must make sure air conditioning screen is clean.
Don't open Windows in the morning:
many trees release pollen in the air early in the morning, so it's best not to open a window early in the morning. Pollen can be attached to the clothing, so it's best to go out in the afternoon.
The refrigerator is sprinkled with salt:
the refrigerator tray is a breeding ground for mold, and mold will float to all corners of the room as the refrigerator compresses. It is recommended to clean the bottom of the fridge regularly and sprinkle some salt on the tray to inhibit the growth of mold and bacteria.
Humidity control is 50%:
indoor air drying can prevent mold breeding to pollute the air, but too dry can affect the viscera such as lung, it is easy to induce sinusitis. Experts suggest that the ideal indoor humidity should stay at 50 percent.
Let the flowers be watered less:
overwatering can lead to mold breeding, can place a pebble on the soil, can effectively reduce mold breeding.
AOGRAND GROUP INC.
AOGRAND INTERNATIONAL CORP.
Address:

Park,Gaochun,Nanjing, 211302, P.R.C.

205 Shuanggao Rd., Qiqiao Ind.
AoGrand QR Code:

Telephone: +8625.5785.0785

Facsimile: +8625.5785.026
If you did not receive our reply within 24hrs, please send to our alternative email: [email protected], or call +86-181.5100.0009 directly.
We will never, ever spam you – nor sell, trade, or transfer your email to anyone else.