Floral scents affect the brain
Blog 2017-08-08 15:44:50 aogrand 558
The smell of human brain has a long history in our country, the influence of the Ming dynasty famous medical home Li Shizhen in the "compendium of materia medica. The aromatic article lists a lot of fitness, treatment effect of herb plants. In recent years, the use of fragrance to adjust the person's psychology, physiological function, change people's mental state, thus treated diseases and preventive health care function, and cardiovascular disease, high blood pressure, heart conditions such as bronchitis, asthma, neurasthenia, blindness has begun a breakthrough on therapy. In particular, some specific neuropathic diseases such as a headache, dizziness, blurred vision, mental tension and other symptoms can be alleviated by the stimulation of taste.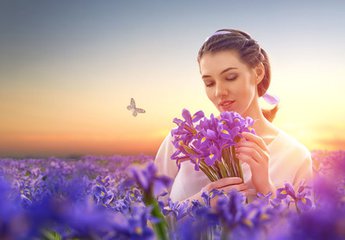 Plant stem leaf or flower of oil cells, once the sun, it can decompose a kind of volatile aromatic oil, aroma volatiles can strongly stimulate the respiratory center and brain nerve, promote human body breathe in oxygen, emit carbon dioxide. The brain is so supplied with oxygen that it produces energetic energy that makes the mind sharp and sharp. At the same time, with the spread of aroma, increased the cations in the air, and can be further regulating the nervous system, promote the blood circulation, thereby promoting the corresponding organs secrete hormones and healthy fluids, release enzyme, acetyl, bravery of ballastless has physiological active substances, such as the role of systemic organ function so as to achieve harmony, strengthen the immunity and the body's energy, thereby effectively inhibit or cure various diseases.

As an air freshener manufacturer, we have our own
air freshener factory
. Our air freshener has a variety of fragrances. I hope you can find the one you like.
If you did not receive our reply within 24hrs, please send to our alternative email: [email protected], or call +86-181.5100.0009 directly.
We will never, ever spam you – nor sell, trade, or transfer your email to anyone else.