Make the Effect of Cream Bath Best
Blog 2017-09-07 18:26:58 aogrand 554
We bathe often with the body lotion to clean the skin, but a lot of people when using the cream bath just to bath dew shoulder, wipes washed away casually, so totally no effect, but also is easy to wash not clean. So, how to make the
cream bath
effect best?
Wet your skin before bathing
The first step to using cream bath is wet body skin with hot water first, cream bath can not be directly applied to dry skin, or adverse to the health of your skin, also will weaken the body wash clean effect.
Blister before bathing
Don't directly use cream bath wash besmear in the body, but with the tools of the blister will first cream bath with rich bubble, so that to give full play of the body wash clean effect, but also when cleaning will be more easy to clean. If you apply the cream bath directly to your skin, it won't be easy to wash.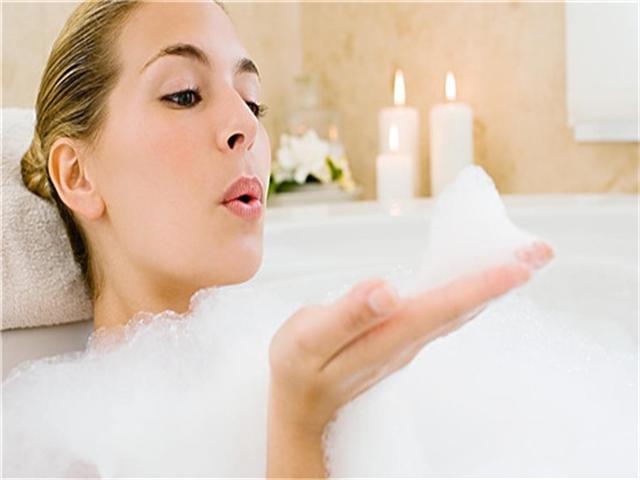 Massage properly when exposed
After besmear the bubble of cream bath full body, use the massaged skin with the proper hands, such convenient to remove the dirt in the pore, also can have the function that relaxes. Scented cream bath can adjust the effect of mood at this time, can let a person bathe in the fragrance of ocean.
Wash after cream bath
Use cream bath the most critical and most important step is to clean, to bubble on the body and body wash are thoroughly cleaned, with a clear water rinse several times, until the skin feels no satiny feeling. If not cleaned, it can cause itching and even eczema.
What should you pay attention to using cream bath?
Moisturize after cream bath
With cream bath, will take part in the skin grease, although a lot of cream bath have to protect wet effect, after using the skin won't feel dry, but since, but it also doesn't mean that this step can be removed from the body lotions, washes the bath after the best immediately wipe on body milk, prevent loss of moisture on the surface of the skin.
Wash your body with hot water
Try to wash with hot water in the shower, and some people may use cold water to take a shower to cool in the summer, but so that the pores of the skin is in the closed position, will be a very good will not be able to sort out dirt from the pores.
If you did not receive our reply within 24hrs, please send to our alternative email: [email protected], or call +86-181.5100.0009 directly.
We will never, ever spam you – nor sell, trade, or transfer your email to anyone else.