The Cause of Indoor Air Pollution
Blog 2017-08-11 16:18:55 aogrand 523
From the present detection analysis, the main sources of indoor air pollutants mainly include the following aspects: construction and interior decoration materials, outdoor pollutants, combustion products and human activities. We should pay more attention to indoor air pollution, which will cause our physical health to be threatened. So, clean air is something we have to do. We can choose a suitable
air fresheners factory
to keep the air fresh and get rid of air pollution.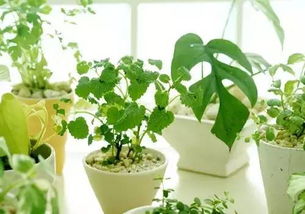 1, the pollution of interior decoration material and furniture is 2010 the main aspects of indoor air pollution, paints, plywood, particle board, foam packing, interior wall paint, plastic cover material such as formaldehyde, benzene, toluene, ethanol, chloroform and other organic vapors, the above matter is carcinogenic. 2, building their own pollution, such pollution is gradually detection, one is the construction of added chemicals, (northern winter construction in antifreeze, leaking toxic gas ammonia). Another is by the underground soil and building stone, floor tile, ceramic tile in the formation of the radon radioactive substances, it is a colorless, odorless natural radioactive gases, great harm to human body, the national environmental protection agency (epa), the United States each year, 14000 deaths associated with radon pollution. 3. The pollution of outdoor pollutants, the serious pollution of outdoor atmosphere and the destruction of the ecological environment, make people's living conditions very bad, aggravate the indoor air pollution. 4, indoor air pollution caused by combustion products, cooking and smoking is the main pollution, indoor burning in the kitchen lampblack and in cigarettes smoke composition is extremely complex, the analysis has been for the more than 3800 kinds of substances, they exist in gas, aerosols in the air. Gaseous matter accounts for 90%, many of which are carcinogenic. 5. The metabolism of human body and volatile components of various living wastes are also a cause of indoor air pollution. In indoor activities, in addition to the human body through respiratory tract, skin, sweat glands to discharge a large amount of pollutants, other daily life, such as makeup, pesticides can cause air pollution, so Room number too much, can make the person fatigue, dizziness, and shock. In addition, indoor activities will increase the indoor temperature and promote the multiplication of bacteria, viruses and other microorganisms. Especially in some small and medium-sized schools.
If you did not receive our reply within 24hrs, please send to our alternative email: [email protected], or call +86-181.5100.0009 directly.
We will never, ever spam you – nor sell, trade, or transfer your email to anyone else.