A Few Ways to Make Soaps Useful
Blog 2017-09-30 19:46:04 aogrand 732
The soap that we wash when we wash our clothes is always used in a thin and small way. It's not convenient to take it. It's easy to break. What should we do to make better use of broken soap?
As a natural soap bar company, I'd like to tell you some ways to make soaps useful in daily life.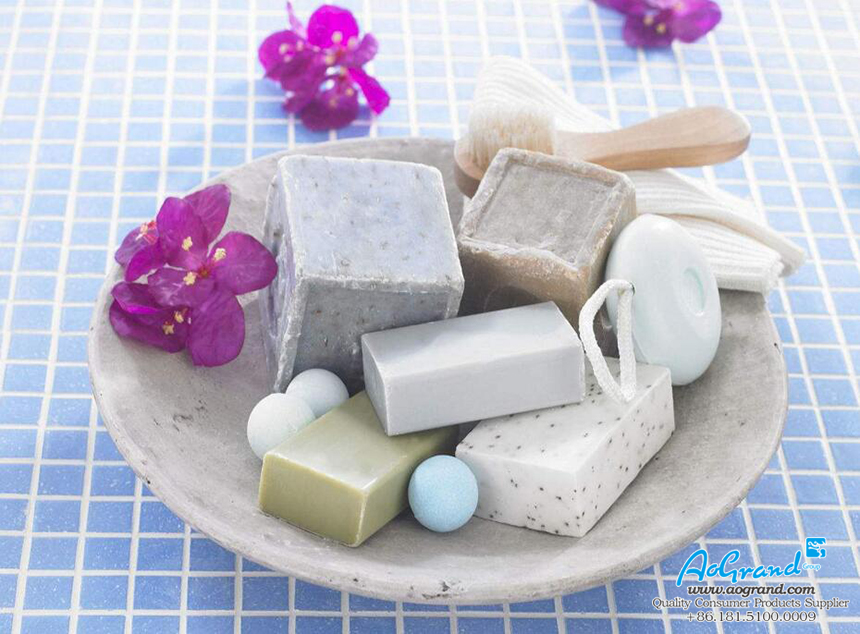 1. It can be used to wash our socks. Because socks also is small, so still can be very easy to use, and main dirty socks place also is the place where socks toe and heel, more concentrated, also won't feel to use soap
2. It can be used to wash dishcloth. Relatively small, used to wash dishcloth is more appropriate, small, bag in the rag inside use, knead down together. The dishcloth is dirty, had better be able to knead a small piece directly to wash, comparative province power also wash clean
3, you can use a small bottle to bubble up, that is to put all the soap to use only a disgraceful time to put in, then have a little bit of water to enter. Soapy water, this soapy water is also great, can be used to wash our sink, can also be used directly as soap water.
4, can be directly into soapy water and then use dishcloth bubble inside, and then carry out brush hard brush, quite dirty place, the effect is very good, like a long time not to wear the railing of the balcony, the ceramic tile of ash in the wall is very good
5, can also bundle soap into powder and then collected, when to use them up and the water used to clean, can be used in the water for mop or clean some deep color stain. Small things in life can be used in other ways, don't waste it! It can help them find the right place to use it.
If you did not receive our reply within 24hrs, please send to our alternative email: [email protected], or call +86-181.5100.0009 directly.
We will never, ever spam you – nor sell, trade, or transfer your email to anyone else.