To Keep the Air Fresh,Household Cleaning Must Be Done
Blog 2017-11-13 11:04:33 aogrand 492
In daily life, it is very important that indoor environment is clean and tidy. Therefore, household cleaning is very important. Get some clean tips that will save you time and effort to clean your home. Our
air fresheners
can help you keep your home fresh. Now, let me give you some tips on household cleaning.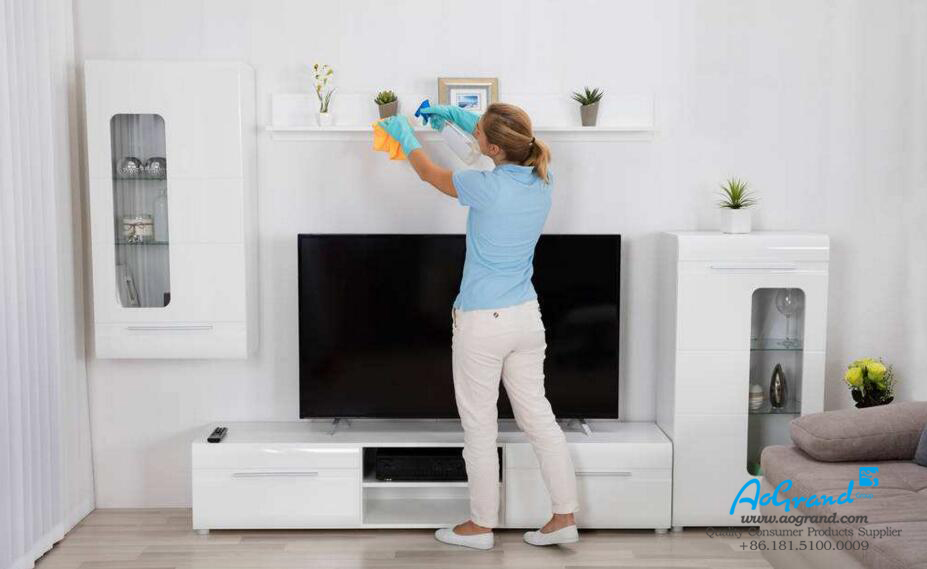 1. Stick-type hook: although it is quite convenient, it will cost a lot of money when it is to be removed. At this time, as long as the cotton that dips vinegar is spread on the hook, make vinegar water infiltrate into the seam of tight glue, a few minutes later, can use the flathead screwdriver to dismantle the link easily. Residual adhesive can also be wiped clean with vinegar. 2. White stains on the surface of the furniture: the white furniture in the home is very easy to dirty, only use the cloth to wipe stain, might as well be toothpaste squeezed in a clean dishcloth, gently only, the stain on the furniture will be removed. But don't try too hard to avoid hurting the paint. 3. Floor cracks or wood furniture: old newspapers can be cut up, adding suitable amount of alum, boil with water or rice water into a paste, with a knife embedded in the cracks, and, after working to be very strong, and then coated with the same color paint, furniture can return true colors. 4. The corners of the room or the seams of the carpet and the wall: it is the most difficult corner to clean, it is very easy to produce mildew, and try to clean it with an old toothbrush. If encounter more stubborn dirt, can use a toothbrush to dip in the detergent brush to divide, then wipe clean with water, keep the dry can. 5. The black scale at the seams of tile: apply the right amount of toothpaste on the brush, and wash the seam of the tile vertically. Then apply the candle to the seam, and then apply it vertically and again, so that the thickness of the candle is equal to the thickness of the tile, and then it will be difficult to stain the oil.
If you did not receive our reply within 24hrs, please send to our alternative email: [email protected], or call +86-181.5100.0009 directly.
We will never, ever spam you – nor sell, trade, or transfer your email to anyone else.