Use Cream Bath Properly, Keep Your Skin White and Bright
Blog 2017-09-06 18:25:46 aogrand 550
We use cream bath in our daily life, but not many people actually use cream bath. The best way to make a cream bath is to do the right thing. So how do you use the cream bath? Let me tell you the right way to use it. The cream bath is a liquid cleaner used in the shower. The
cream bath
itself is clean skin, according to the difference of the efficacy is relaxed, some are moist, but the effect of cleanness is unified.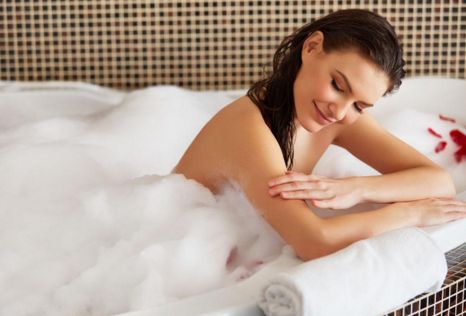 The function of cream bath:
1. Pure plant extraction, avoid causing irritation and erythema. 2. The plant-based formula can maintain natural skin resistance. 3. Contain the moisturizing ingredients of the plant, clean and smooth after washing. 4. Use pure plant formula that is close to human body's natural oil and oil, easy to break down, clean and clean. 5. Do not contain pigment, through skin sensitive test, have a light faint scent. Although cream bath is very powerful, but it doesn't mean you can use it casually. Remember to use the bath products in moderation. The quantity of bath supplies should be strictly according to the specification, should not be much less. And you can't just apply it to your baby or towel. The correct way to do this is to drop it directly into the prepared water and dilute it.
Method/procedure
1. Get wet before using shower gel. Don't squeeze through the shower gel before you get wet. It's easy to flush the shower and cause unnecessary waste. 2. Take appropriate amount of shower gel onto the sponge or bath gloves. 3. Then, you will have a rich foam of bath cotton with a shower gel and then apply it to all parts of your body. 4. After about 5 minutes of rubbing massage, you can wipe off the skin of your body and rinse your body thoroughly with water. 5. After washing, you must wrap up your body with a towel to prevent colds. What seems to be the most common thing to do in the shower, is your step right?
If you did not receive our reply within 24hrs, please send to our alternative email: [email protected], or call +86-181.5100.0009 directly.
We will never, ever spam you – nor sell, trade, or transfer your email to anyone else.