Autumn Tips to Prevent Colds
Blog 2017-09-25 19:39:35 aogrand 666
Now it's autumn, and the weather is getting colder and sooner or later. It's easy to catch a cold when you're not paying attention to your clothes. It is easier to "recruit" when the body is cold and the resistance is reduced. A cold is not a major disease, but once it is infected, it can affect work and life and can lead to other diseases. Therefore, preventive work should be done in advance. So how can you prevent a cold in the fall? Here are eight daily tips to keep you from catching a cold.
Method/procedure:
1.Wash your hands often
Some viruses can survive for up to three hours in places where patients have touched their hands, so people who wash their hands often can stay away from colds. Also, don't get into the bad habit of rubbing your nose and picking your nose. It's easy to get the virus from your hand to the most vulnerable part. You can choose our
soap bar
to wash your hands more cleaner.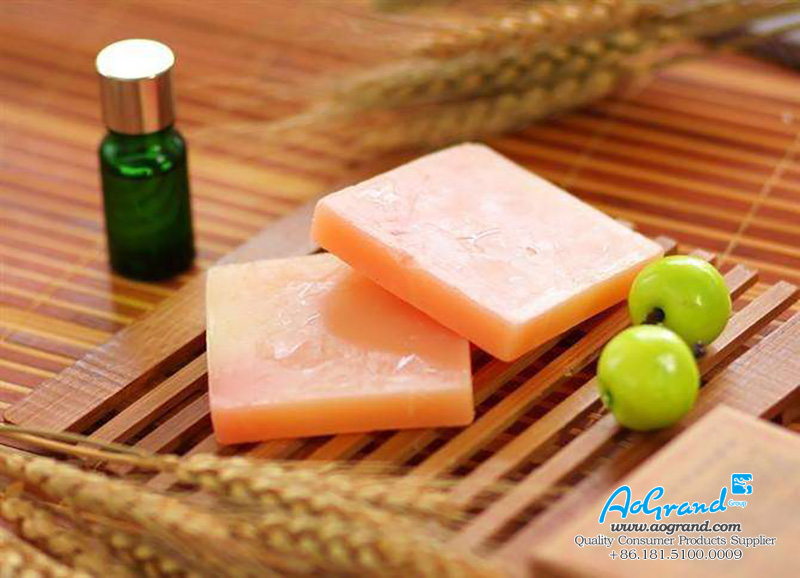 2. Drink more water
A lot of water can take the virus away from the body and prevent dehydration (dehydration is one of the complications of colds).
3. Aerobic exercise
30 to 45 minutes of aerobic exercise every day, such as walking, cycling, and dancing, can greatly enhance the body's ability to ward off colds and avoid respiratory infections.
4. Nose health care
About 50 percent of colds are caused by a rhinovirus, and since the nasopharynx is the site of the initial infection, a nasal massage can effectively prevent a cold. First, use the forefinger and thumb to knead the two sides of the nostrils for about 20 ~ 30 times, then rub the palm of the hot, gently massage the nose tip and the nose. In addition, the daily use of cold water to wash the nose, not only can remove dirt and germs, but also strengthen the nostrils and the whole upper respiratory tract to the cold adaptability.
5. Office health
The office is a contagious cold, and if you avoid these areas, you can use a mild saline to keep your nose moist.
6. Take vitamin C and vitamin C in moderate doses, which can alleviate cold symptoms
Vitamin E plays an important role in the human immune system, which is widely found in animal fats and vegetable oils.
7. Get enough sleep
American researchers conducted an experiment that allowed volunteers to sleep only in the middle of the night, and the next day, their immunity decreased by 30 percent. Then they slept for eight hours and found that their immunity was fully restored.
8. Stay more than 1 meter away from the patient
When the patient coughs and sneezes, the saliva of the virus can splash about 1 meter away, and when you find someone sneezing or coughing, you should immediately retreat to 1 meter. If you encounter this situation in an elevator or a bus, turn around immediately because the eyes and nose are the most contagious.
If you did not receive our reply within 24hrs, please send to our alternative email: [email protected], or call +86-181.5100.0009 directly.
We will never, ever spam you – nor sell, trade, or transfer your email to anyone else.