Share A Few Simple Ways to Remove Toilet Odor
Blog 2017-12-14 11:15:07 aogrand 503
This is almost all the family will encounter everyday problems, toilet, health, is actually the most unhygienic places, not only will it in our daily clean neat and clean, also have to think of some way to remove the peculiar smell, here let me share a few simple method of removing toilet smell. First, the peculiar smell of toilet key is derived from the toilet bowl and floor drain, so have to be clean for the toilet bowl itself, except to periodically clean the toilet, should put some inside the water tank clean lavatory spirit, that when ordinary flush is equivalent to a clean one. Second, some strong ability objects are placed in toilet, to absorb the smell of toilet, the preferred is activated carbon, can hang some small pendant, activated carbon also can hang a few charcoal package.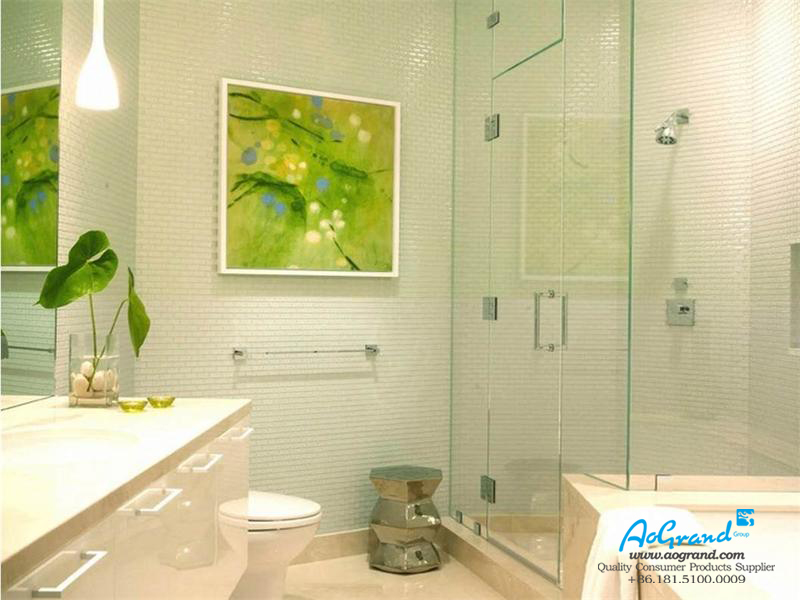 Third, it is pure natural way, in the bathroom put some fresh green plants, such as bracket plan, aloe vera, celestial being, etc., the use of green plants to remove the peculiar smell, the effect is not so quickly, but long-term put on human health is very good. Fourth, occasionally use some air fresheners, but not more, it is best to choose those air fresheners that are lighter in flavor and can dispel some of the odors. You can choose our
air fresheners
because our air fresheners are very fresh and smell good. Fifth, toilet smell is another important source of floor drain, floor drain is the joint of pipes and toilet on the ground, here is wet all the year round, many bacteria, so we have to do a good job in moisture dry goods, such as naphthalene is put in the bathroom, absorption of groundwater, dry. Sixth, put a cup of white vinegar in the toilet, or open a bottle of wind oil essence because both are volatilized fast goods, so quickly can remove the peculiar smell in the toilet. Seventh, the most simple, but also the most important, is to pay attention to in daily life at any time open a window ventilated, must let the air flow inside the toilet, otherwise, no amount of methods will also be discounted.
AOGRAND GROUP INC.
AOGRAND INTERNATIONAL CORP.
Address:

Park,Gaochun,Nanjing, 211302, P.R.C.

205 Shuanggao Rd., Qiqiao Ind.
AoGrand QR Code:

Telephone: +8625.5785.0785

Facsimile: +8625.5785.026
*if you did not receive our reply within 24hrs, please resend to our alternative email: [email protected], or call +86-181.5100.0009 directly.
We will never, ever spam you – nor sell, trade, or transfer your email to anyone else.