The Necessity of Life -- Bar Soap
Blog 2017-09-21 19:24:14 aogrand 514
In recent years, with the popularity of natural, affordable, home-made products, the
bar soap
has returned to our lives two degrees. Soap has become a necessity in our lives. It is our good helper when we clean our clothes, but we all meet the small, inconvenient, and regrettable moments of soap. It's a pity that the leftover soap is lost. So how can you better use broken soap and not waste it? How can you make good use of small bar soaps? Well, here are some ways we collected to make soaps for you in daily life.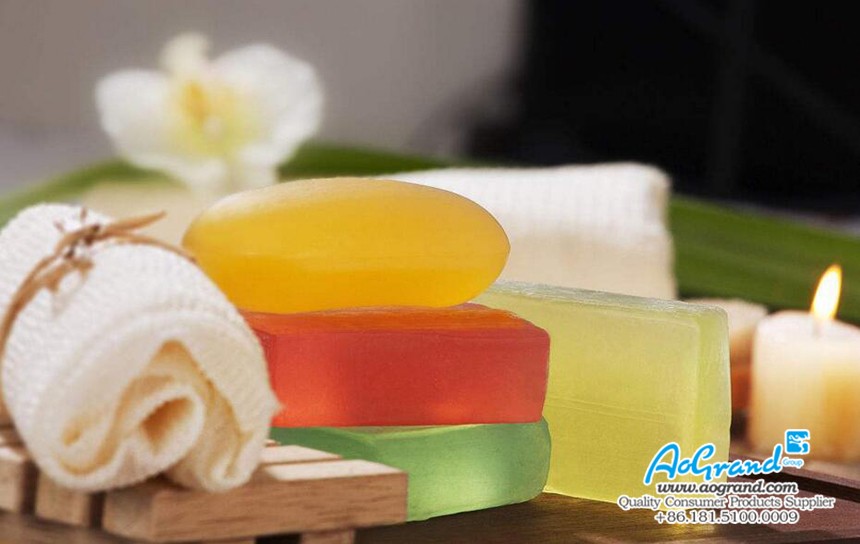 1. Make a big soap.
Put soap together with some water, cover, and put it on the fire to cook until soft, be careful not to boil to dissolve, wait until when it isn't hot, pour into a soap can be used to dry.
Collect the discarded soap and place it in a small bowl and heat it in the microwave for 1 minute. When the soap is fully drained, pour into the container and refrigerate. After half an hour, a new piece of soap comes out.
2. Make a soap bag.
Use a gauze or a thin cloth to sew into a small pocket. Put the soap head in it and hang it on the washstand. Use it with your hands.
Place the remaining pieces of soap into the broken stockings and tie them tightly. When you wash your hands, rub them in the bag, which can be very good. It saves both soap and convenience.
3. Make soap water.
Add water to soap and water and use in a clean bottle.
4. It's changed into soap.
In soapy water, add 8 % balm or snow cream to make soap. When you add seven or eight drops, you become a soap.
If you did not receive our reply within 24hrs, please send to our alternative email: [email protected], or call +86-181.5100.0009 directly.
We will never, ever spam you – nor sell, trade, or transfer your email to anyone else.