Can Air Freshener Really Deodorize?
Blog 2017-09-01 18:14:11 aogrand 515
According to the survey, almost all families have used
air freshener
, many people are used to making it as a new air to eliminate odor or pad in the burial of the main helper, think as long as the use air fresheners, home can become pure and fresh and clean air. Actually otherwise, air freshener is mostly chemical agents, in and of itself cannot purify air, it is only through the perfume confusing people's sense of smell to "fade out" peculiar smell, but not really to get rid of the smell gas. And some air fresheners, because of poor quality, not only can not purify air, but also pollute the air.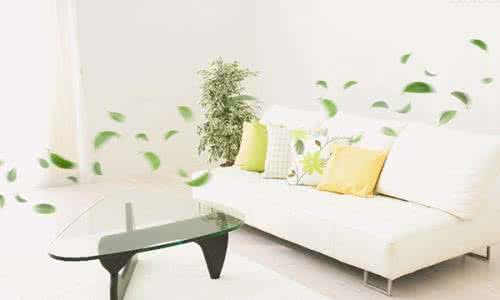 Air freshener has three disadvantages
1. In the air freshener, there is a substance called terpene, which reacts with ozone in the air and produces harmful gases such as formaldehyde. 2. With air freshener odors, it actually masks the smell and can't eliminate the smell. However, the ingredients of air fresheners in the market are mostly made up of ether and aromatic essence. These components are released into the air and decompose, which is itself a pollutant. This is one of the shortcomings of air freshener itself! 3. Air freshener is flammable More serious is the air freshener with combustible, because many aerosol and spray concentrate containing flammable substances, therefore, no matter in the process of production, transportation, and use, can happen explosion danger; Moreover, the air freshener products on the market are more or less likely to introduce new pollutants (such as freon) while removing some pollutants. More seriously, benzene is now found in air fresheners (such as benzene, toluene, etc.). As a result, the use of air fresheners should be minimized unless specific needs are recommended. Therefore, to really keep the air clean, ventilation is the best way to keep it open. In addition, if you have to use air freshener at home, do not use it at home for infants, asthmatic or allergic people. Don't rely too much on air fresheners for the deodorization of the toilet. There are a lot of natural air fresheners compared to various air fresheners. If put an orange in the bedroom, its fresh smell can stimulate the excitement of nervous system, not only can let a person be clear and cool, still can clear the air that is dirty, beautify the household environment. In addition, the medicinal herbs such as Chen PI and mint can also be used as natural fragrances, and locust flowers and new tea are also the "magic bullets" for fresh indoor air.
If you did not receive our reply within 24hrs, please send to our alternative email: [email protected], or call +86-181.5100.0009 directly.
We will never, ever spam you – nor sell, trade, or transfer your email to anyone else.