Amazing Things That Bar Soap Can Do
Blog 2017-09-23 19:32:51 aogrand 527
Bar soap plays a very common role in life. Like washing our hands and taking a shower, we all use bar soap. Besides this, do you know what other magic effects bar soap has? What you don't know is that bar soap is very versatile. In fact, it's not hard to see that bar soap is very useful.
Many people choose bar soap to wash their hands. In addition to being able to wash your hands, would you like to know more about bar soap? What kind of amazing things that bar soap can do?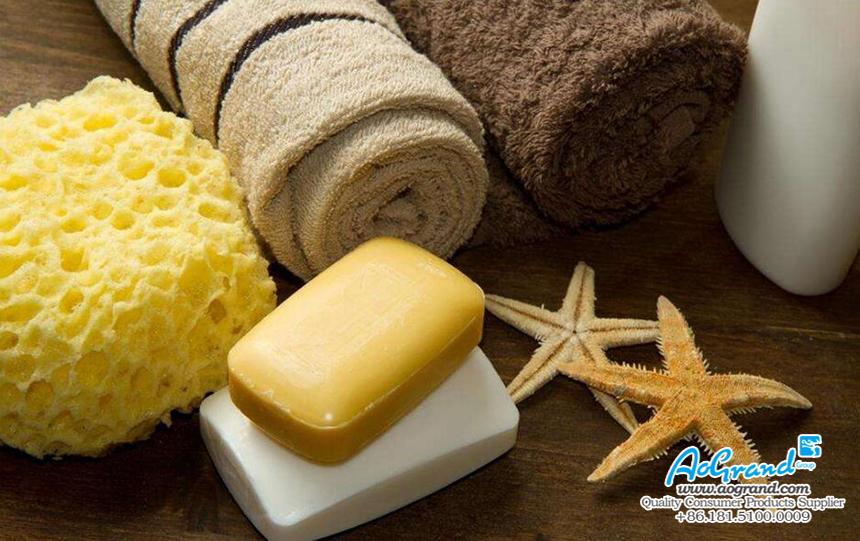 Whether you often encounter problems like this: after taking a shower, the bathroom mirror is obscured by a layer of water mist. How to solve it? In fact, just put a soap on the mirror, then dry cloth wipe clean, the mirror will not cover the fog. If you don't wash it with water, you can do it for a while.
Apply a little soap to the metal shell of your watch and then wipe it with a dry cloth to prevent sweat from eating away at the watch.
When writing a brush on a white cloth, add a little soap to the ink so that the words written on the cloth will be much clearer.
Soap can also be fragrant, remove peculiar smell effect. Put soap in the wardrobe, drawer or shoe cabinet, it will emit a kind of fragrance, can play a certain deodorization effect. Same applies in the toilet, but want to change the soap to use boiling water to bubble soft soap water, this effect is more conspicuous.
The newly bought rope is hard enough to soak it in soap for a few minutes, so the rope will be much softer.
Soap can fog the glasses. In winter, the lenses are hot and foggy and can't be seen in a moment. Soap can help us solve this problem. First, prepare a bar of soap and a soft tissue or cloth. Use soap water to wipe glasses lens; Use a clean paper towel or cloth to wipe up the soap water and rub into the lens. In this way, the lens will be covered with a thin film of soap, which will not be fogged for a period of time. It's very useful. You can try it.
If you did not receive our reply within 24hrs, please send to our alternative email: [email protected], or call +86-181.5100.0009 directly.
We will never, ever spam you – nor sell, trade, or transfer your email to anyone else.