Is Expired Soap Still Available?
Blog 2017-09-30 19:44:17 aogrand 627
Soap is a very common household item. Soap can also be used to wash clothes, and it can be used to wash clothes quite well. If the child is wearing clothes that often stain, then you can choose soap to wash. The effect of this cleaning is very good. But if you use expired soap and you're worried about what's going to happen to your life, what's the use of expired
soap bar
?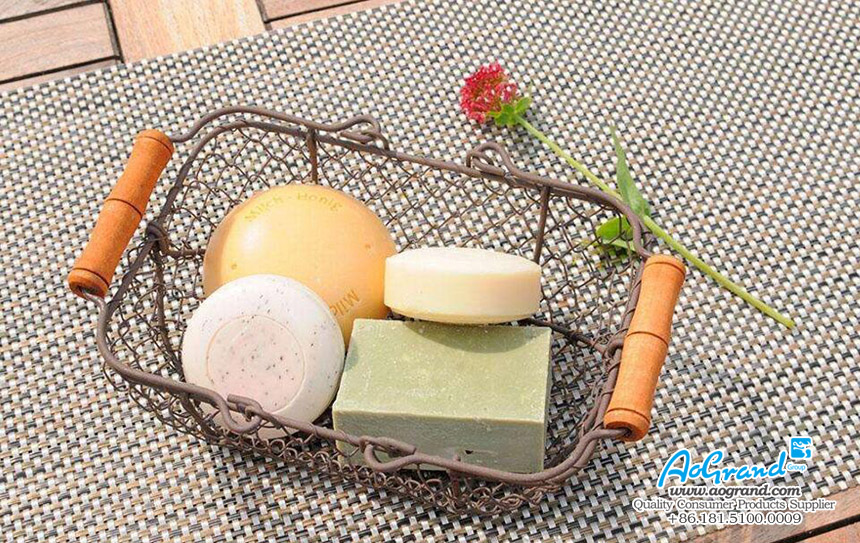 If there is no obvious change in the appearance and smell of soap, it can be used again. If the soap is sour, don't use it. In normal storage conditions, the time of preservation of soap is usually three years. The soap is stored for a long time, the weight will be lighter, the transparency will be better, the hardness will increase. Generally speaking, the storage time has no obvious effect on the washing effect, can continue to use. But more than warranty soap rancidity (commonly known as "bad"), the risk of surface black spots appear yellow light person in soap, seriously takes oil khan, the rancidity of soap detergency will decrease with the degree of rancidity. The reason for the acid failure is that the mixed fatty acid of soap contains a certain amount of unsaturated fatty acid, which is oxidized after contact with the air. On the other hand, soap contains unsaponifiable matter, long exposure to air and sunlight, which can be decomposed into fatty acids and glycerin, resulting in soap rancidity, the formation of substances, and unpleasant smell. Outdated soap is used. This one is not for eating, so it's ok to expire. But expired soap may not work as well as before. If you are not comfortable, you can also buy soap to wash your clothes. This will make cleaning clothes cleaner, and expired soap will be used to see if there is a bubble when you wash it. Then you can continue to use it if you have it.
If you did not receive our reply within 24hrs, please send to our alternative email: [email protected], or call +86-181.5100.0009 directly.
We will never, ever spam you – nor sell, trade, or transfer your email to anyone else.